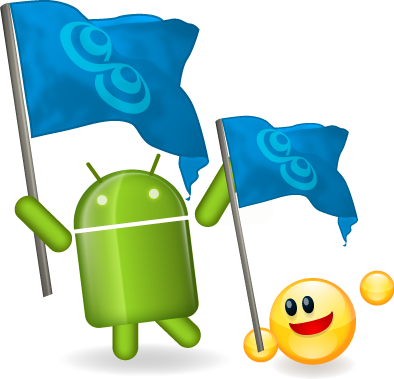 Just a week ago, Trillian announced that it's going free everywhere, starting with Trillian 5 for desktop. The free version for mobile platforms were soon to be released. With the release of Trillian 1.1 for Android today, Android became the first mobile platform to receive the free version of Trillian. Android users can now enjoy all the Trillian services at a grand price of free (err… with ads.)
Trillian has already taken care of those who purchased the app for 5 bucks in the past – your account has been upgraded to ad-free status. That means, your ad-free mobile experience will continue with future upgrades, will even work if you switch to an iPhone or Blackberry.
Changelog:
We've improved the networking code to reduce disconnects even further, added a basic history viewer, improved chat window focus behavior, and fixed a handful of other minor bugs.
Trillian is now free for new customers. Old customers will continue to receive free updates and are guaranteed an ad-free mobile experience for life – thanks for your support!
If you happen to be a Trillian Pro customer, along with an ad-free mobile experience you will have access to cloud history as a special treatment. You can download the latest version of Trillian for Android directly from your phone or from the web Android Marketplace.